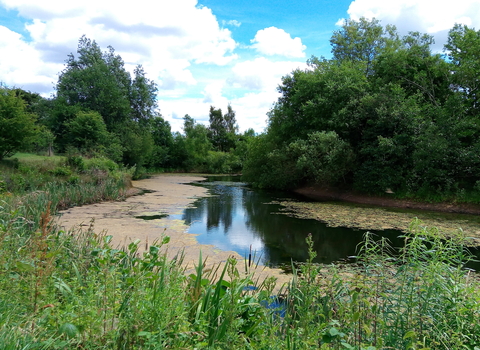 Shropshire Pond Creation Scheme
Love ponds, have space for a new pond and want to help reverse over a century of pond decline in Shropshire?
***Due to Covid-19 restrictions the Shropshire Pond Scheme is taking no new pond schemes until Spring 2021 – we apologise for any disappointment in these challenging times, thank you for your understanding.***
Since 1900 there has been an estimated total loss of over 50% of the UK's ponds. 80% of those that remain are in a poor state and given that 2/3 of all freshwater species are supported by pond habitats this is a significant loss.
In the 2002 Shropshire Biodiversity Action Plan it was estimated that the trend of loss nationally was reflected by local pond number decline and the plan set out an ambition to replace each lost pond with 2 new. The DEFRA 25 year Environment Plan sets out the ambitious target of restoring 75% of the 1 million hectares of freshwater habitats.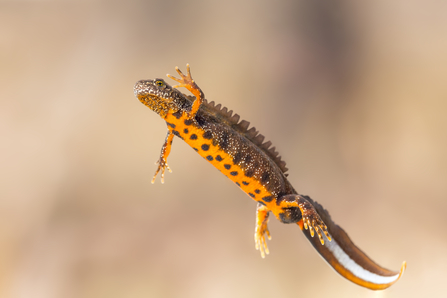 Natural England has now devised and is paying for a scheme to create and improve pond habitat for Great Crested Newts in Shropshire and has selected Shropshire Wildlife Trust to lead this work. The new ponds are being created to compensate for those being lost or damaged by development across the county. You, as a landowner, can play your part in providing space for new ponds or to restore an existing pond on your land.
This is a voluntary scheme and aims to not only compensate for ponds lost to development but supports those landowners who wish to use part of their land to benefit nature. Most landowners enjoy and nurture the ponds they have and many would like more.
If you are keen to take part in the scheme and think you have an ideal pond creation location on your land then please contact our Shropshire Pond Coordinator to arrange a site visit, thank you.
Pete Lambert – Shropshire Pond Coordinator
07506 120 022 | petel@shropshirewildlifetrust.org.uk
Find out more about the work of The Rivers Team by following them on social media