Plant a tree in Shropshire in memory of a loved one
A legacy for your loved one
Planting a tree is a long lasting way to remember a special loved one. Each tree is native to Shropshire and will grow to provide a habitat for a range of wildlife, including dormice, foxes, birds and badgers.
Our memorial tree nature reserve is called John's Wood and is located in the Shropshire Hills Area of Outstanding Natural Beauty. It is a small woodland on a tranquil hillside offering views across Shropshire's landscape. We do not promote this site as a place to visit so therefore is quiet and peaceful with few visitors. 
Memorial tree planting
Located near The Stiperstones, John's Wood was planted in memory of John Barrett by his parents Joan and Ronald Barrett after his tragic sudden death at a young age.  
The woodland passed to us when Joan, who was a long standing Shropshire Wildlife Trust supporter, died in 2017. In agreement with John's sisters and daughter we have decided to dedicate this space for people to plant a tree to remember a loved one. 
The woodland can be accessed at all times, so you will be always be welcome to visit the woodland whenever you like.
Planting a tree also supports our work across Shropshire helping to protect wildlife and wild places for generations to come.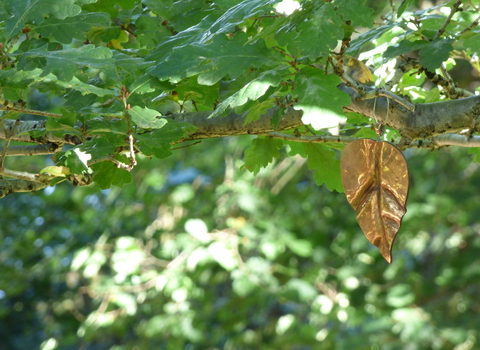 Personal touch
As well as spending time in the wood planting a tree with us, we will also arrange for an engraved brass leaf plaque to be locally made, one can be hung from your tree in the woodland and one will be for you to take home to treasure. 
How to get in touch
To speak to us about arranging a memorial tree please contact Gary de Saram
Phone: 01743 284280