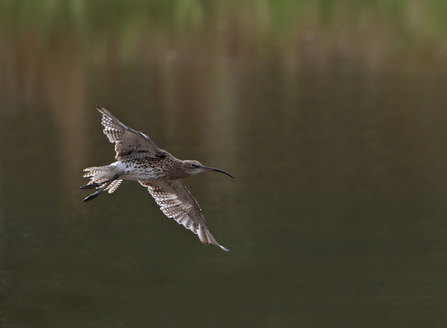 Once common in Shropshire, curlew numbers have declined by 77% in 20 years.
What is a curlew?
The curlew is Britain's largest wading bird. They are associated with the upland moors,  meadows and lowland foodplains. They are distinguished by their long bill, which can grow over 20cm long and is used to feed on worms hidden well below the surface. Their haunting call was once a common sound in the Shropshire Hills, but is becoming a increasingly uncommon sound.
Why are they disappearing?
There are a number of reasons: habitat changes such as a loss of wet grassland and intensive farming have had an impact on curlews across the UK. But even in environment-friendly rural property, increasing numbers of predators are also impacting breeding success.
What can be done to save them?
Shropshire Wildlife Trust is now fundraising to roll out curlew protection to key areas in the Clee Hills, the Clun Forest, the Stretton Hills, Oswestry Hills and the north Shropshire Mosses. Improving habitat is key in ensuring that these unique wading birds do not disappear from the Shropshire landscape completely.
Please use the form below to make a donation to this exciting initiative and help us halt the decline.