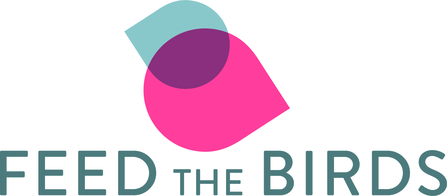 A befriending scheme for bird lovers
Feed the Birds is a project we have been delivering since 2018. The concept is simple. We train volunteers who are then matched with someone within their local community, referred to us by a health organisation. Each week the volunteer will visit the beneficiary at their home, to chat about the garden wildlife, top up and clean feeders.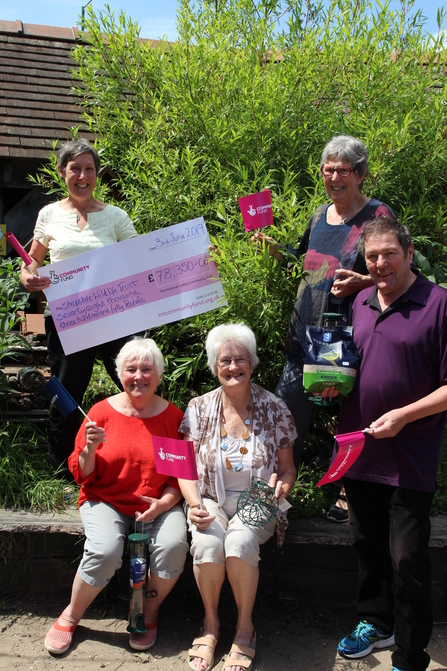 Feed the Birds was an idea that came from a Trustee, who saw his late mother visiting neighbours to top up bird feeders when they were unable to. He saw the joy this brought to those who found it difficult to get out regularly and use green spaces. Bird watching is one of the most simplest ways to engage with nature.
We are currently delivering a two year project across Shropshire funded by The National Lottery Community Fund and Garfield Weston Foundation.
Covid-19
Due to Covid-19 this project has become more important than ever, helping more people who are now house bound. Although our 1 - 1 visits have been postponed, we have received additional funding from The National Lottery Community Fund to work with existing mutual aid groups and individuals who would benefit from bird feeding kits during this difficult time. 
We have distributed more than 500 kits to people across Shropshire, Telford & Wrekin. Not just individuals, but numerous care homes, families, church groups and people looked after by social care organisations.
Do you know someone who would benefit from a free bird feeder kit?
This could be someone whose social isolation and loneliness has been exacerbated by the Coronavirus pandemic. It also includes (but not limited to) elderly, those who are shielding, families of key workers, people with physical disabilities and people with mental health problems. Kits include a bird feeder, hanging pole or window feeder and a 3ltr bag of seed.
You can request a bird feeding kit for someone (or yourself) by downloading the form below and emailing it to:
LizzieS@shropshirewildlifetrust.org.uk
Alternatively call 01743 284280 between 9 and 5 Mon - Fri and ask for Lizzie. You can leave a message outside these hours and we will get back to you.
If you work for a mutual aid organisation or are involved with a community group that could work with us to distribute feeders to those who are vulnerable we would also love to hear from you via the email address above.
If you would like help topping up a feeder we may also be able to provide support - please contact us. 

Project impact

Watching garden birds such as blue tits and hedge sparrows feeding close at hand is such a joy and many people can relate to the simple pleasure of seeing these little creatures getting on with their lives: feeding, nest building and raising young, oblivious to the problems and struggles we humans are dealing with.

There is much evidence to show that contact with nature is essential for human happiness and that being deprived of engagement with the natural world leads to depression, anxiety, increased heart rate, and other health and life limiting conditions. A simple activity such as a walk in woodland or a park, or watching birds feed outside your window lowers heart rate and leads to improvements in breathing and essentially, longer life.

It has become apparent that having a regular visit from a friendly face who is not a health professional, chatting about a shared interest, doing something positive and taking responsibility for the birds builds confidence, provides enjoyment and contributes to improved health and wellbeing.

We have seen new friendships develop and people helping each other through a joint love of wildlife.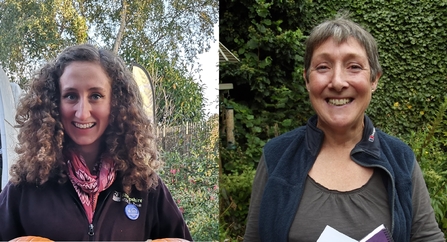 Feed the Birds is being run by Lizzie and Diane