Shropshire Wildlife Trust along with The Cut Visitor Centre is based in the heart of the historic town of Shrewsbury. If you have an enquiry or plan to visit us, our contact information can be found below.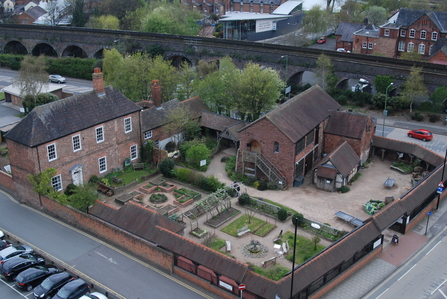 Shropshire Wildlife Trust
193 Abbey Foregate
Shrewsbury
SY2 6AH
To find out more about The Cut Visitor Centre, click here.
Tel: 01743 284 280 (9am to 5pm Monday to Saturday)
If you have an urgent enquiry about injured wildlife in Shropshire, please contact Cuan House Wildlife Rescue on 01952 728070. We also have information about reporting a wildlife crime here.
Online enquiry
To make an online enquiry please fill in the form below and we will get in touch with you.
Please note we are recieving a high volume of emails at the moment so there may be a delay in our response. 
For any enquiries requesting specific land and pond management advice please note we will be unable to respond at this current time, but we will keep hold of your email until we have the capacity to get in touch with you.