Why do teachers choose Shropshire Wildlife Trust?
We offer a range of sessions for primary school children at unique locations such as Darwin's Childhood Garden in Shrewsbury.
We plan the whole visit for you and provide everything needed, from resources to equipment and risk assessments (including support with 16A forms).
Unique
We have the training and knowhow to deliver inspiring, practical, outdoor sessions in wild places or at your school.
Safe
Our expert leaders know their mountains from their molehills, are first aid trained and have years of experience in delivering outdoor education.
Affordable
We understand that school budgets are tight and work with you to ensure our sessions are value for money.
Fun
All of our school sessions are carefully planned to achieve curriculum-linked learning outcomes – but the children don't need to know that!
Call one of our friendly People and Wildlife Officers on 01743 284 280 to discuss your needs or fill in the form below.
Our sessions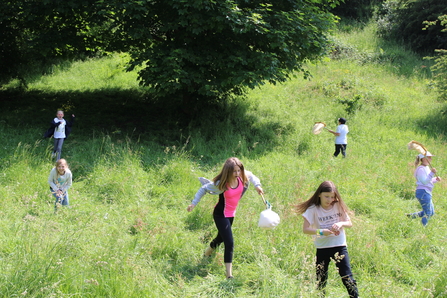 Darwin's World: In this session we use local hero Charles Darwin to bring the ideas of evolution and inheritance to life. See first-hand how animals and plants are adapted to suit their environment in different ways and investigate how adaptation may lead to evolution. An optional visit to Darwin's childhood garden in Shrewsbury can be included.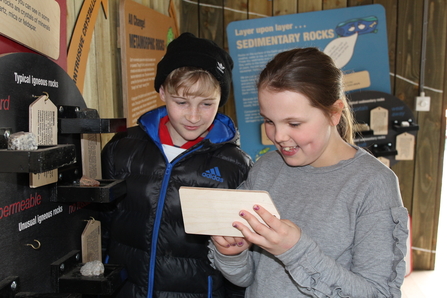 Rocks: Make rocks fun with a visit to our geology field station and trailer ride around a working quarry site. Learn about the formation of rocks and fossils. Work scientifically to compare and group together different kinds of rocks by appearance and physical properties. See where sand and gravel is removed from the ground and how it is processed.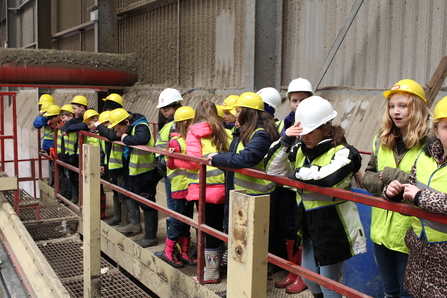 Secrets of Waste: A unique opportunity to visit the TGG landfill site and recycling facility at Wood Lane. Discover the fascinating story of what happens to our rubbish and compare this with how nature recycles.