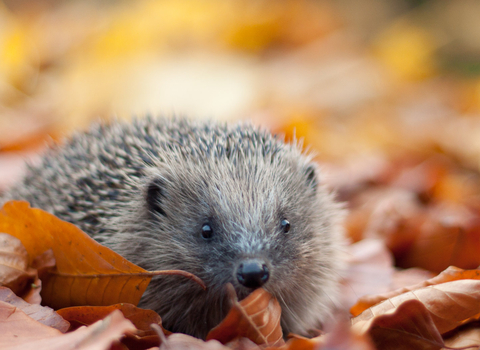 Hedgehog Heroes of Shropshire
In 2019 we launched our first Hedgehog project, which aims to encourage communities to work together to reverse the decline of our favourite prickly mammal. Find out more about this project here.
Why do hedgehogs need our help?
We have lost over a third of our hedgehogs since the millennium. Over 36 million hedgehogs once roamed the UK, however we are now looking at under one million left. Worldwide they are declining at a similar rate as tigers!
Some of the reasons for their decline include, use of pestcides, impermeable fencing, habitat loss and roads. Hedgehogs travel up to 3-4km a night to find food, nest sites and potential mates. Changes must be made to keep them safe. 
Our project
Our hedgehog officer trainee - Kathryn, is aiming to raise awareness of our Shropshire hedgehogs through  projects. Over the next year she will be:
- Working with local communities to launch hedgehog survey projects, to assess hedgehog populations and garden suitability to increase connectivity. 
- Delivering a series of events,talks and workshops to engage all ages.
To find out more about Kathryn's work, take a look at her surveys and blogs below: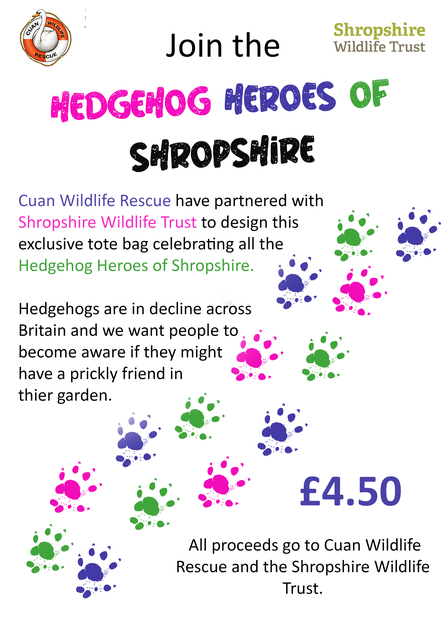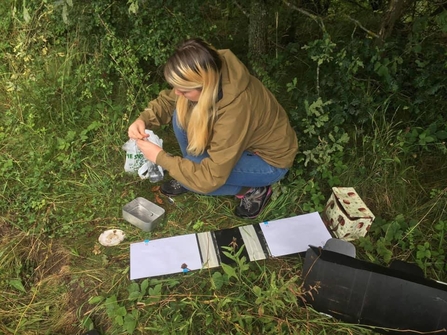 "Our hedgehogs are in dire need of our help, especially because they are relying on our urban gardens today more than ever over their natural habitats. However, we can turn this into an advantage for them by providing a safe green space to flourish in through our very own back doors. You would be surprised what a dish of cat food and water, an overgrown area, or especially a small hole in your garden fence could do."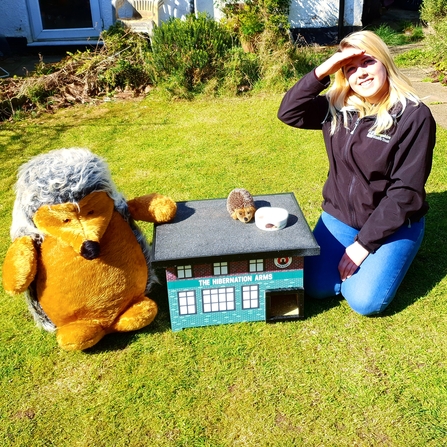 Get involved
If you are part of a community that would like to undertake a hedgehog survey then please do get in touch.
Hedgehog Heroes Resources
Our free downloadable resources can be found below! Ranging through educational guides to kids craft ideas. So get involved and take a look:
Don't let hedgehogs disappear!
Join online today.