Feed the Birds is a befriending scheme for bird lovers first piloted by Shropshire Wildlife Trust in 2016, it has since expanded into a fully funded project. The idea arose out of the recognition that loneliness and social isolation are two of the major factors affecting health and wellbeing today.
'Feeling lonely frequently is linked to early deaths. Its health impact is thought to be on a par with other public health priorities like obesity or smoking' (Government guidance on measuring loneliness).
This is not solely the experience of the elderly. The Covid pandemic and subsequent lock downs have given everyone personal experience of what loneliness and social isolation mean.
Our project
Bird watching is one of the simplest ways to engage with nature. Our project trains and matches volunteers with someone identified as lonely within their local community. Clients can be any age and generally have some form of age-related condition or physical disability which limits their independence.
Volunteers then visit each week to top up the bird feeders and chat about the garden birds.. but it is much more than this. It gets vulnerable people on to the radar of services to support them and helps to make their lives easier and more enjoyable through regular social contact with a friendly volunteer.
They like the fact that someone is visiting them who is not a health care professional or a family member and our volunteers get a lot out of it too.
Interested in volunteering?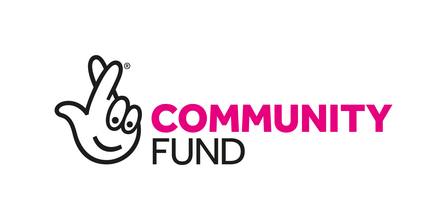 Currently we have funding from the National Lottery Community Fund to recruit, train and match 100 volunteers, a similar scheme is run by Telford and Wrekin Council's Healthy Communities team.
As a stay at home mum, volunteering with Feed the Birds gave me an excellent excuse to get out of the house and give back to the local community. I get time out to connect with nature as well as hearing some fantastic stories from my client.
Our volunteers' range in age from people in their 20's to one of our longest serving volunteers in her 80's. Volunteers complete a half day training, including adult safeguarding and matching is subject to references and a DBS check. Full support is given to volunteers throughout the time they are visiting, including regular catch up sessions and additional training. We provide a bird feeder station, feeder and bird food and this is set up in the client's garden where they can see it easily. From then on, weekly visits of up to an hour to re fill the feeder and chat with the client is all that is required!
Contact our Feed the Birds Project Officer, Diane by emailing: dianem@shropshirewildlifetrust.org.uk for more information and dates for training. We have also included some of our frequently asked questions below.
Follow our Feed the Birds project on Facebook:

FAQ's for volunteers

What is 'Feed the Birds'?

Feed the Birds is a befriending project based in Shropshire funded by the National Lottery Community Fund. The project is run by Diane Monether who is based with Shropshire Wildlife Trust in Shrewsbury.

Who is the project aimed at?

The project is aimed at those people in Shropshire experiencing loneliness or social isolation due to health limiting conditions including illness and age-related conditions or people suffering from loneliness due to a range of factors such as death of a spouse or partner.

What is the difference between loneliness and social isolation?

Loneliness is the subjective feeling of lacking companionship in ones' life. It can be painful and adversely affect quality of life.

Social isolation is the absence of social interactions with family, friends and neighbours on an individual level. It is often grouped together with loneliness but the two are different. One can be lonely even living with a spouse and one can equally be content living alone whereas social isolation is the physical manifestation of not being able to access services or social and community activities often leading to reduction in confidence and poor quality of life. Social isolation can lead to loneliness; both are painful experiences and can have a harmful impact on the individual.

What do the volunteers do?

We train volunteers and then match them with someone local to them who is lonely or socially isolated. The volunteers visit their client once a week to chat about what birds they've seen and also to top up the feeders. The feeder and bird food is provided by the project.

How does this work with Covid restrictions?

We constantly review the situation and guidance from both Government and NHS and adapt the model accordingly. Our volunteers usually visit the house of their client but when this has not been possible, volunteers have visited the garden to top up the feeders and then made telephone contact. For some volunteers, visits have ceased completely and a family member has taken on the bird feeding and the volunteer has kept in touch with a weekly 'phone call. All volunteers are provided with PPE. Volunteer training usually takes place face to face but we have run it using Zoom or Teams.

How do I become a volunteer?

Contact the Feed the Birds Project Officer at Shropshire Wildlife Trust to register your interest: dianem@shropshirewildlifetrust.org.uk. You will then be invited to attend a half-day training and to bring with you details of two referees and documents for a DBS check. Once this process is complete, you'll be put on our list of registered Feed the Birds volunteers and we will look for a potential client for you to visit. We aim to match volunteers with someone living as close as possible and this sometimes takes a few weeks. We'll also ask you to attend an Adult Safeguarding course which is usually 2 hours online.

If I am a volunteer can I claim my travel expenses?

We will try to match you with a client living within walking distance or by bus. If you do need to drive then you'll be able to claim travel costs. You will be able to claim your travel costs for the quarterly supervision meetings held in Shrewsbury and for any training attended. Claims must be submitted monthly.

What support is there for volunteers?

Regular supervision meetings are held in Shrewsbury or remotely using Zoom or Teams and volunteers are encouraged to attend. At these sessions volunteers can check in with the Project Officer and share or raise any issues or concerns. We often arrange a speaker on a particular area of interest such as dementia or depression in older people etc.. and we might do an activity such as making bird feeders.
I would like a Feed the Birds volunteer to visit me, or someone I know, what do I need to do?

Clients need to be referred to the project either by a Community & Care Coordinator at their GP practice or referrals can also be made through a number of voluntary sector organisations and agencies. A family member can also make a referral by contacting Diane: dianem@shropshirewildlifetrust.org.uk.

 The Feed the Birds Project Officer will then visit the home of the person referred to carry out an assessment and to see if they meet the criteria for the project. She will ask a few simple questions about their life and day to day living. Providing they reach the criteria then they will be registered as a client and we will look for a volunteer to match with them. We are looking for people who don't get out as much as they used to and perhaps don't see many people or socialise very much.

What happens next?

The Project Officer will arrange a time with to meet the volunteer in the clients home and if it is a good match then another time will be agreed when the volunteer will come and visit and bring the bird feeder and food. After that, the volunteer will visit, by agreement with the client, once a week on the same day and at the same time. They will top up the bird feeder and chat with the client about what they have seen.

Do clients have to pay for the service?

The service is free and we provide a bird feeder and bird food but we do ask for a small donation and the suggested amount is £1.25 a week or £5 a month. This is not compulsory. After September 2021 clients may need to purchase their own bird food but the volunteer will help with the logistics of this.

What happens if the client is ill or away when the volunteer visits?

The volunteer will have the clients contact details and also contact details for a family member so that they can check if the client is ok. If they have any concerns they will contact the family member or GP.
Project impact
Watching garden birds such as blue tits and hedge sparrows feeding close at hand is such a joy and many people can relate to the simple pleasure of seeing these little creatures getting on with their lives: feeding, nest building and raising young, oblivious to the problems and struggles we humans are dealing with.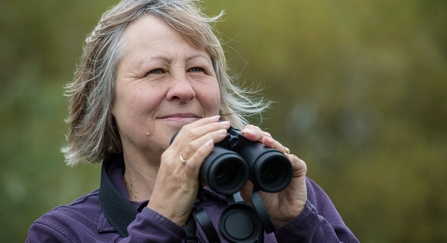 There is much evidence to show that contact with nature is essential for human happiness and that being deprived of engagement with the natural world leads to depression, anxiety, increased heart rate, and other health and life limiting conditions. A simple activity such as watching birds feed outside your window lowers heart rate and leads to improvements in breathing and essentially, longer life.
It has become apparent that having a regular visit from a friendly face who is not a health professional, chatting about a shared interest, doing something positive and taking responsibility for the birds builds confidence, provides enjoyment and contributes to improved health and wellbeing. We have seen new friendships develop and people helping each other through a joint love of wildlife.