Leave a legacy for Shropshire's wildlife and wild spaces
Your gift makes a big difference
Wildlife in Shropshire is declining at an alarming rate. We are determined to create a county where wildlife can flourish and leaving us a gift in your will can help us do this. You could help us achieve remarkable things. Recent gifts in wills have enabled us to:
- Monitor a population of pine martens and learn about their habitat requirements, we can now work with local landowners to create woodland suitable for them to thrive.
- Improve our visitor centre in the heart of Shrewsbury, creating a base where people can discover more abut our work and escape the hustle and bustle of the busy streets.
- Turn the Stiperstones back to purple, restoring heathlands to create a wild landscape full of rich heather.
- Research and help conserve the declining curlew in the uplands of South Shropshire.
Legacy pledge
Whilst many members and supporters may plan to leave us a gift in their will, very few tell us. However, as we plan for the future of Shropshire Wildlife Trust it can be useful for us to know if people do intend to support us. We don't need to know any details other than that they intend to make a bequest. If you would like to let us know, please do contact us, the details are below.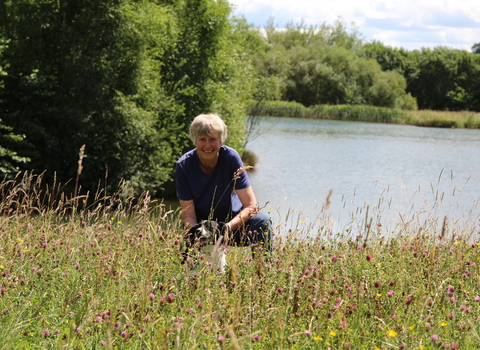 A legacy pledge
I have always cared about the environment and dedicated the last 2 decades to managing land for wildlife, it is important to me that in the future Shropshire Wildlife Trust will ensure my land is protected and my vision is sustained. Pam, legator
How to get in touch
For more information or to discuss your gift in confidence please don't hesitate to contact Gary de Saram, Supporter Relationship Manager, or fill in the form below.
Phone: 01743 284280
Other ways to support your local Wildlife Trust
There are lots of ways to help the local wildlife and wild places you love.