Helping hedgehogs in Shropshire
Why do they need our help?
We have unfortunately lost over 1/3 of our hedgehogs since the millennium. Over 36 million hedgehogs once roamed the UK, however we are now looking at under a million left and still declining at the rate that tigers are worldwide. This is because of: pesticides, impermeable fencing, habitat loss, roads and a lack of wild areas just to name a few. Because hedgehogs travel up to 1-2km every night to find food; nest sites and potential mates, changes need to be made to keep them safe.
YOUR hedgehog footage and photos could be featured on our website, so stay in touch and keep us updated! 
Get involved!
Our hedgehog officer trainee - Kathryn Jones, is aiming to raise awareness for our Shropshire hedgehogs through projects to make our urban spaces more hedgehog-friendly, engaging local communities to get involved with their own gardens, and even helping out with our very own Shropshire Mammal Group to survey and record our local hogs. Our aim is to involve local communities in getting stuck in with events, talks and workshops throughout the year in order to bring our hedgehogs back into a safer, wildlife-friendly Shropshire.
For more information, please contact Kathryn, Hedgehog Officer Trainee: kathrynj@shropshirewildlifetrust.org.uk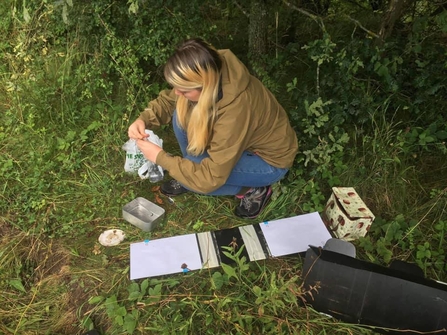 Hedgehog officer trainee - Kathryn Jones, conducting a hedgehog-themed footprint tunnel survey for the Birmingham and Black Country Mammal Society.
"Our hedgehogs are in dire need of our help, especially because they are relying on our urban gardens today more than ever over their natural habitats. However, we can turn this into an advantage for them by providing a safe green space to flourish in through our very own back doors. You would be surprised what a dish of cat food and water, an overgrown area, or especially a small hole in your garden fence could do."
 Kathryn Jones - Hedgehog Officer Trainee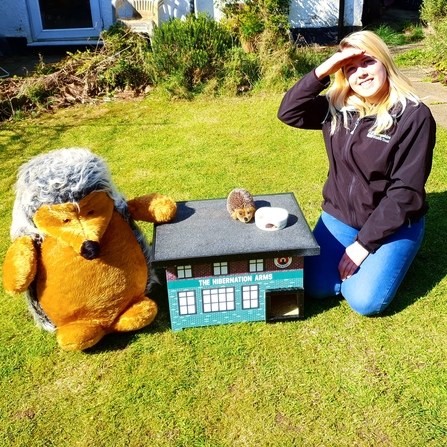 Don't let hedgehogs disappear!
Join online today.