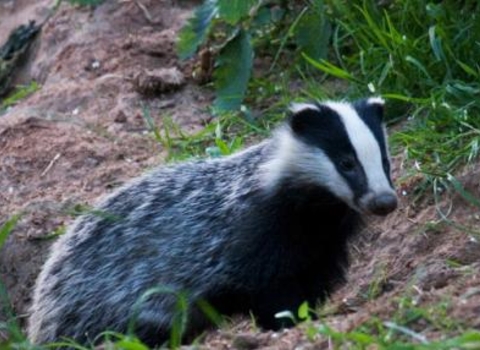 Badgers and TB
Shropshire Wildlife Trust is firmly opposed to the badger cull and will not allow culling on its land.
Bovine Tuberculosis is a serious infection of domesticated animals (cattle in particular) and wild animals (badgers in particular). Incidence of the disease in parts of Great Britain has increased substantially over the last 20 years. It costs the UK millions of pounds every year and Shropshire Wildlife Trust recognises the hardship that it causes in the farming community.
But we don't believe a cull is the answer and are calling on the Government to put biosecurity and vaccination at the centre of efforts to tackle this disease rather than killing wild badgers.
The scientific evidence demonstrates that culling is likely to be ineffective in fighting the disease and, worse still, risks making the problem even worse. We believe the emphasis should be to find a long-term solution and we are calling for the Government to end its policy of culling badgers.
What is Shropshire Wildlife Trust doing?
Shropshire Wildlife Trust has been working on the issue of bTB and its links to badgers for several years. During this time we have:
raised awareness of badger vaccination through numerous local and regional press opportunities, talks and demonstrations
lobbied the Government to develop a cattle vaccine and implement an all-encompassing badger vaccine strategy
collated, summarised and presented the science on the spread of bTB
hosted two badger forums bringing together scientists, farmers, landowners and vets to share the latest understanding and discuss practical alternatives to culling
encouraged our members and supporters to write to their MPs to press for a different approach to eradicating bTB, without culling badgers
supported and promoted e-petitions to stop the cull.
What can I do?
1. Contact your MP
Contact your local MP, urging them to put pressure on the Government to drop the cull. 
2. Contact your MEP
Email your MEP to press for the EU ban on a cattle vaccine to be lifted.
3. Help us achieve more for badgers
Badgers belong in our hedgerows and woods. Help us achieve more for badgers by becoming a member of Shropshire Wildlife Trust.