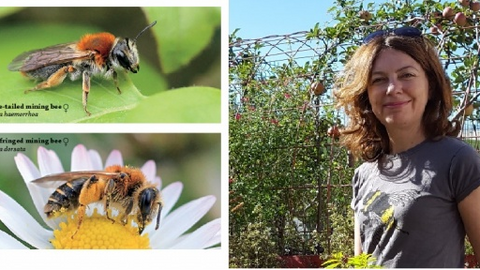 Urban Buzz - Penny Metal & Alison Benjamin
Location:
Willow Gallery Oswestry ,
56 Willow Street
,
Oswestry,
Shropshire,
SY11 1AD
Book
How have our thoughts changed about wildlife in urban areas? Join two urban wildlife specialists as they explore how life exists at even the smallest patches.
Part of the Oswestry Nature Festival.
About the event
What life is there in a small inner-city park?  Penny Metal spent five years observing a small patch in South London and identified a remarkable 555 species of bug, beetle and other insects. She will introduce us to her remarkable neighbours, including homeless bees, solitary wasps,  spiders who jump, harlequin ladybirds and snail-killing flies.  She will talk with urban beekeeper and author Alison Benjamin who has documented the decline of pollinators around the world and whose three books have helped transform the way we think about wildlife in urban areas.
This talk is part of a programme of events which make up Oswestry's first Festival of Nature, which runs from the 5th July to the 24th August 2019.
To find out more visit: https://willowgalleryoswestry.org/nature-festival/
All proceeds from the Nature Festival will be split between The WIllow Gallery and our nature reserves appeal.
Booking
Price
£8 per person or you can buy a full festival ticket which provides entry to all 6 talks for £45
Know before you go
Mobility
The Willow Gallery is fully accessible to wheelchair users and people with mobility disabilities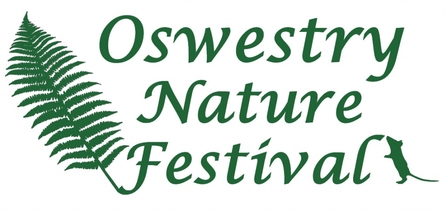 Oswestry Nature Festival - what's on