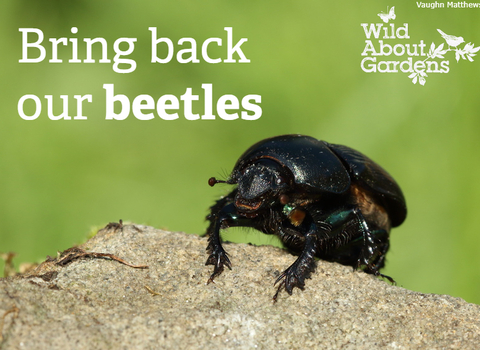 Wild About Gardens
Wildlife-friendly gardening is about making a haven for you, as well as for wildlife. By gardening sympathetically for wildlife, you'll be rewarded by a truly natural outdoor space, where you can get in touch with the plants, animals and birds that make their home there.
The Wildlife Trusts and the RHS set up the Wild About Gardens campaign to celebrate wildlife gardening and to encourage people to use their gardens to take action to help support nature. Over the past 50 years we've seen declines in two thirds of the UK's plant and animal species, for a range of reasons, including loss of habitat.
Bringing Back Beetles!
Launched the 24th March 2021, this years Wild About Gardens campaign focuses on Bringing Back Beetles!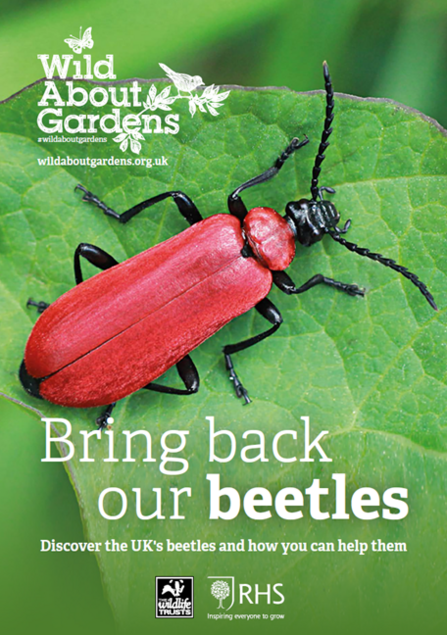 Beetles are a vital part of any wildlife garden. They will munch on garden insects like aphids and snails, whilst acting as food for our larger garden visitors such as hedgehogs and birds. Unfortunately, beetle populations are threatened by things like pesticides, habitat loss and climate change - but you can help!
To download your free guide to Bringing Back Beetles in  your own garden, visit the Wild About Gardens website! The guide includes instructions for building your very own beetle bucket, beetle bank, or dead hedge.
You can also pledge to create a beetle home and watch it appear on a map of the UK.
Download the previous Wild About Gardens gardening guides by clicking on the links below

More actions for wildlife