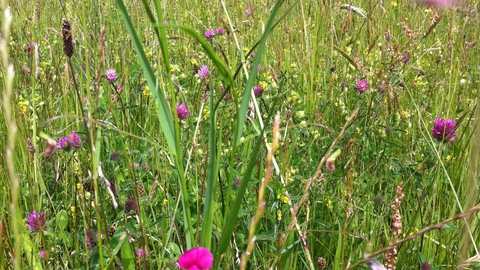 A wonderful, local wild place in the heart of Telford & Wrekin, the focus of much community activity.
Know before you go
Entry fee
None
Parking information
Beyond the cattery there is a small parking area.
Walking trails
Several footpaths lead around the reserve. Please contact the Trust for disabled access information.
When to visit
Opening times
Open at all times
Best time to visit
There is something to see all year at Lightmoor
About the reserve
Lightmoor lies on the fringes of urban Telford, surrounded by the thriving communities of Lightmoor village and Doseley. Look around as you walk and you will see the history of this place. Heaps of coal, clay and ironstone waste from the 18th century mines were piled onto the medieval field patterns, and tracks, tramways and an early canal cut across the landscape.
The network of lanes which once connected the brick kilns and blast furnaces leads you into small patches of countryside which escaped the industrial revolution around them. Clumps of bluebells, swathes of yellow archangel and banks of white flowered greater stitchwort are refugees of a former forest, and escapees such as gooseberry, privet and sweet smelling lilac have spread from cottage gardens, up into the tangled woodlands of oak and birch.
Without continued grazing, many of the small fields are now overgrown and neglected.
Great crested newts, toads and frogs live in the ponds and hoof prints of deer are found on the muddy margins of puddles. Badger tracks criss-cross the woodland and their digging brings coal and shale to the surface. The song of chiffchaff, blackbird and robin resound from the old hedgerows; a chuckling magpie or a crooning pigeon from the tree tops.
At the north end of the site a stream idles down through a flood meadow into swampy woodland, full of crack willow and willow herb.
Much community activity takes place at Lightmoor; this has included tree planting, barn owl box installation,wildlife surveys and the creation of a playscape for children.  
Directions Take junction 7 off M54 and follow brown signs towards Ironbridge Gorge. Continue through Horsehay until Jigger's roundabout, turn left and cross another mini-roundabout, head approx. 300m down the main road, take left turn signposted Lightmoor, then almost immediately left there is a concealed entrance, beyond the cattery there is a small parking area.  
Contact us
Shropshire WIldlife Trust