Growing Confidence: Engaging 11-24's with nature
Opportunities for 11 - 24 year olds.
Growing Confidence is an exciting project being delivered in collaboration with Fordhall Community Land Initiative and the Field Studies Council. Between us we are delivering a wide range of outdoor events and opportunities for young people aged 11 -24.
We want to inspire the next generation of environmental leaders. If you are interested in nature and wildlife and want to learn more we have lots of events, activities and courses available to help increase your knowledge, allow you to take action for environmental change and add to your CV. Please read on to find out what we are offering.
Whats on
Listed below are the events and opportunities being delivered by Shropshire Wildlife Trust. 
To find out about the events being delivered by Preston Montford Field Studies centre, which include First Aid courses, identification courses and residential opportunities, please visit their website here.
To find out more about Fordhall Farm Community Land Initiative, then please click here. Fordhall are predominantly working with us to offer small numbers of students who struggle within a normal school setting the opportunity to engage with nature.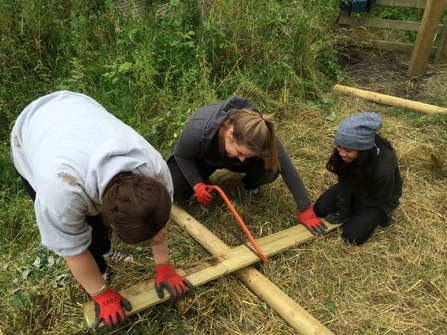 Practical work days
We hold monthly work parties every first Sunday of the month - 10am - 3pm.
These sessions are a fantastic opportunity for young people who are looking to gain practical experience in the conservation sector. We visit special places across Shropshire undertaking activities such as coppicing, hedge laying and wildlife surveys.
Sessions are free and transport is available from Shrewsbury. To find upcoming dates, see below or contact Tom Howells - tomrj@shropshirewildlifetrust.org.uk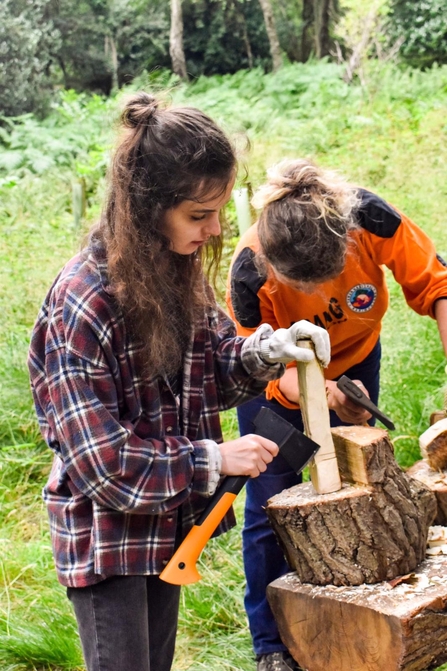 Work experience
Shropshire Wildlife Trust offers school work experience placements for young people to find out what it is like to work for a conservation charity.
During the placement , students will have the opportunity to spend time with various teams at the Wildlife Trust and our partners, undertaking practical conservation work, surveys and communications work. 
To find out more, click here.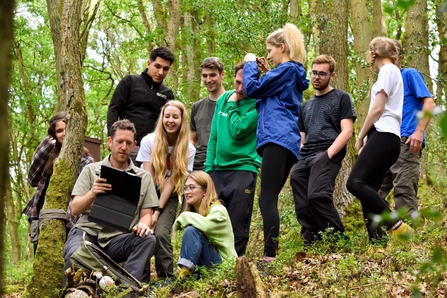 University Summer Internship
During summer 2020 we will be offering an internship for University students and graduates. Based in Shrewsbury this 2 week scheme aims to give young people an insight into working in the environmental sector, with a planned itinerary that will take you all over Shropshire.
Working with partners there will be opportunities to increase your wildlife identification skills and carry out practical habitat work with us and our partners. Click here for more information.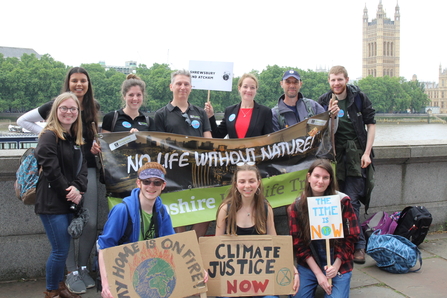 Youth for the wild (Youth Forum)
Youth for the wild is a youth-led forum, meeting regularly in Shrewsbury to tackle environmental issues and conserve wildlife in Shropshire and across the UK.
The forum gives us an opportunity to hear what matters to young people and give them a voice to raise their concerns and grill societies leaders. This forum is volunteer led and we are looking for a young person to help us run it. If you are interested in being involved then please contact Tom Howells.
For teachers and lecturers
Both Fordhall Farm and Shropshire Wildlife Trust run an outdoor practical alternative curriculum with schools for those who struggle in the classroom, this allows pupils to develop more practical land based skills and build confidence and self esteem. We also:
Attend careers fairs or talks
Offer ecotherapy sessions
Offer practical conservation days
Offer Wildlife ID days
To find out more, please contact us. 
Our partners
FSC Preston Montford

Day courses Tailored natural history courses for those following in Darwin's footsteps. Discover more about specific habitats and specialised species.
Residential courses Further discovery and exploration into specific areas of natural history and conservation over a few days in the Shropshire countryside.
Work experience placements FSC Preston Montford can offer work experience placements to find out what it is like to work at an environmental education charity and gain a better understanding of what we do
Fordhall Farm

Exploration events When school, college and universities break up for the holidays keep an eye out for fun at Fordhall. Events range from Forest survival days to Be a farmer sessions.
Work experience placements Fordhall Farm can offer work experience placements to find out what it is like to work at a community farm and all that goes with it.
Find out more
For more about the project or register your interest for any of these activities please contact us:
Email Tom Howells TomRJ@shropshirewildifetrust.org.uk or phone 01743 284297
Twitter: @GrowingConf
Facebook: @GrowingConfidence
Instagram: @growing_confidence
You can also find out more about the other youth development projects taking place across the UK by following Our Bright Future.
Twitter: @obrightfuture
Instagram: @obrightfuture
Facebook: @OBrightFuture

Why and how
Following the 2015 Paris climate change agreement, the UK's Big Lottery Fund through Our Bright Future invested £33 million in more than 30 organisations nationwide to inspire and develop the next generation of environmental leaders.
Thirty one youth-led projects across the UK are each receiving around £1m of funding to give young people the skills and knowledge to improve their local environments – from reducing marine pollution to minimising food waste. In doing so, young people will develop the confidence and resilience to become environmental leaders and influence decisions at local and national levels. This young, ambitious and capable movement will ensure this generation's voice is heard in the current debates around environmental improvements and a resource-efficient economy.