One of the few good things to have come out of the Covid-19 lockdown is the response of people to nature.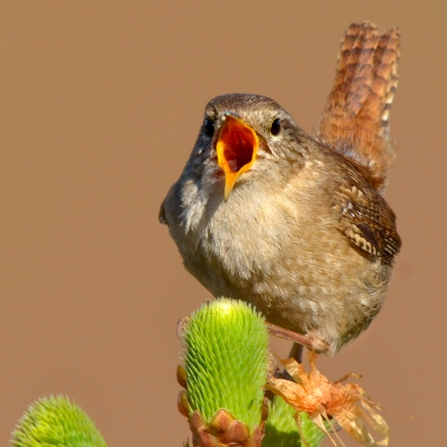 The weather has been wonderful, with continuous spells of clear skies and sun, enticing many out of doors for their daily exercise – cycling, running and walking.
Traffic noise reduced, we have listened to bird song, heard the hum of insects and enjoyed the sound of children's laughter as they play in their gardens.
This glorious spring has kept our spirits up, doing what it always has and always will – if we give it a chance.
Shropshire Wildlife Trust has run projects for many years to give people opportunities to grow their relationship with nature and to find out how it can nourish their mental health.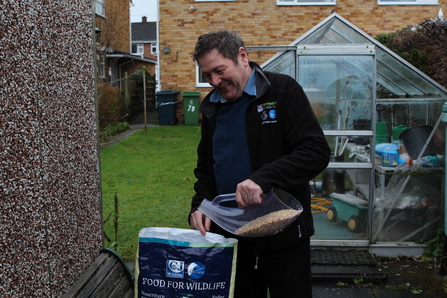 Feed the Birds reaches isolated members of the community, including the elderly and those suffering from poor mental health. Long before Covid 19 came along, an epidemic of loneliness was recognised in society, with 9 million likely to be suffering from social isolation. Find out more about the project here.
Work well with Nature tackles workplaces stress for employees in local businesses.
Its sister project, Live Well with Nature, supported individuals suffering poor mental health. Since the programme's demise, these individuals have little available to keep them active and involved in their local communities resulting in poor mental health and pressure on existing services
The garden at The Cut Visitor Centre is tended by a group of volunteers, including a number of individuals who are unable to work due to an ongoing health condition. These weekly gardening sessions give participants real purpose in their lives and offer them the chance to learn new skills, make friends and enjoy the chance to watch nature thriving under their care.
Weekly nature reserve work parties are open to anyone but all our volunteers tell of the physical and mental health benefits of working outdoors with friendly and supportive colleagues.
Mental ill health affects all ages. It's estimated that 1 in 10 children and young people suffer. Our family activities are simple and fun so they can be continued at home. We also run outdoor events specifically aimed at young adults. However you're feeling, there's always room to improve your mental wellbeing with a little help from nature.
Take action for wildlife
We have strong evidence that being involved with nature improves people's perception of their mental and physical wellbeing. This is supported by findings from across The Wildlife Trusts' movement. Help nature recover, if we all do our bit to help. A wave of local actions makes a difference across a large area.
 With an estimated 24 million gardens in the UK, the way they are cared for can make a big difference to the natural world. Large or small, ledge or yard, your garden can be a mosaic in a wider network of natural havens linking urban green spaces with nature reserves and the countryside.
Our staff support volunteers in the Trust's garden and on our nature reserves. We do not receive external funding for this. If you would like to make a donation we would be very grateful.