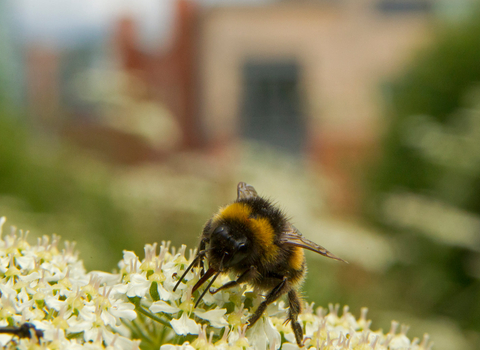 Nature Recovery in Shropshire
Wildlife Trusts across the UK have a strategy to expand the area of land where nature can flourish by 30%. We have been drawing up plans of how this could be achieved.
Where would we start?
Nature reserves and other high value wildlife areas, such as Sites of Special Scientific Interest (SSSIs) and Wildlife Sites, will be at the centre of the plan.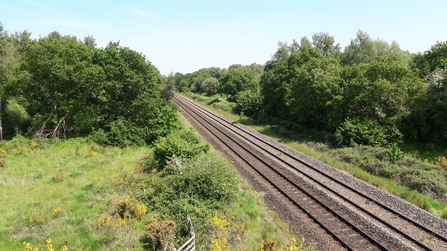 From these, we will look for opportunities to make connections to other nearby nature-rich places, linking them up along hedgerows, river banks, canal towpaths, railway lines and road verges.
This approach has been the guiding principle of our work for many years, resulting in projects such as Back to purple on The Stiperstones, which has brought about the restoration of wild heathland across much of the ridge. Similarly, in the Oswestry hills, we have worked with many local landowners to improve grassland management for wildflowers and butterflies, extending opportunities for wildlife far beyond our nature reserves.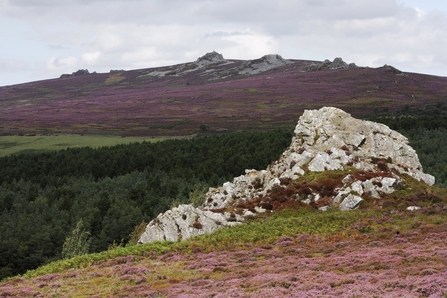 Now though, we aim to expand such schemes across the county
It will involve working with many other people: farmers, local authorities, water companies, Forest England (formerly the Forestry Commission), local businesses and many individuals. Everyone can play a part in realising this ambitious vision.
We are undertaking detailed mapping to identify where and how we should focus our efforts. Large-scale maps make visible the potential for making connections between existing good habitats
Nature networks for people and wildlife
We all need nature: at home, at school and at work. Our strategy for nature recovery extends into the heart of our towns and villages – it's not just about the countryside.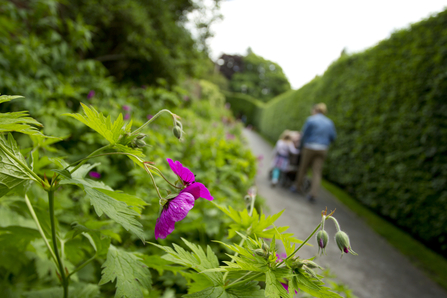 Active enjoyment of wild places, whether through recreation, gardening, walking or simply by finding a beautiful green space to stop and relax is vital for our health and sense of well-being. In parks, cemeteries, churchyards; in the ground surrounding places of work and in our gardens there are numerous opportunities for rewilding.
Why do we need to do this?
Nature is in crisis. For the last 70 years it has been beaten down by the way we live. Agricultural intensification, pesticides, expanding road networks and traffic, pollution, housing development and other forms of urbanisation have all contributed to a major decline in wildlife species.
A million ways to help
Shropshire's nature recovery will come about if we all work together to make it happen. Grassroots action will mean thousands of small projects contributing to a reinvigorated mosaic of nature. A wave of local actions makes a difference across a large area.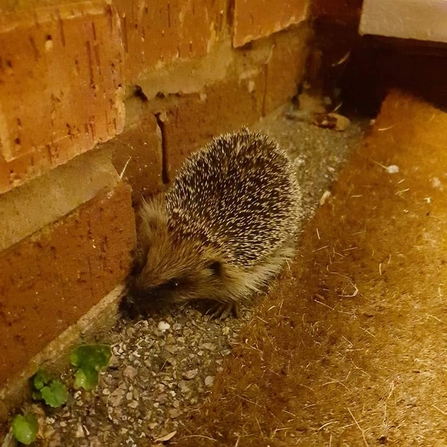 For example, if you were to make a hole in your fence so a hedgehog could get through and forage in your neighbour's garden as well as yours, and if your neighbour were to do the same thing, allowing it to roam further and find other hedgehogs, you would give our prickly friends a much better chance in the future.
Tree planting
Shropshire Wildlife Trust is spearheading a plan to double the area of woodland in Shropshire. This is an essential part of our strategy to reduce the impact of the climate crisis through carbon capture. These trees will contribute greatly to our nature recovery network.
Natural flooding solutions
Restoring natural habitat in the catchment areas of rivers is a highly effective way of reducing flooding.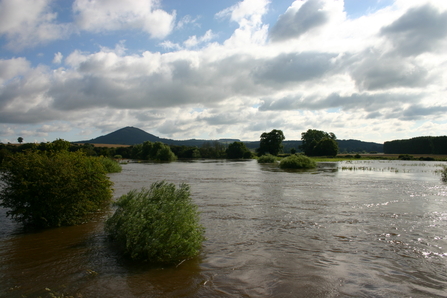 This involves a range of measures including tree planting, re-instating river meanders and creating new wetlands. The benefits are huge: flooding is a grim and very expensive problem. Natural solutions are a win-win for people and wildlife.
How can you get involved?