Shop - Wildlife Homes for Insects and Mammals
We have a range of high quality wildlife homes in stock to provide shelter for a range of species, including bats, dormice, hedgehogs, and insects. 
We stock only high quality products from Shropshire based company CJ Wildlife that are safe for wildlife. 
To order please phone 01743 284 280 or email LizzieS@ShropshireWildlifeTrust.org.uk
Shropshire Wildlife Trust members receive 10% discount on wildlife homes, If you are not a member, you can join here.
Mammals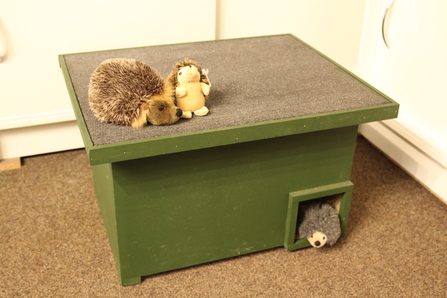 Hedgehog house
Hedgehogs like to nest under sheds and hedges but this hedgehog house is an excellent alternative. This box is made of Eco-plate, a material similar in density to plywood but produced from recycled car seats. This environmentally friendly material is weather resistant and very durable. The entrance tunnel is hidden inside the house to make it more difficult for predators and the lid can be removed for cleaning. W60cm, L46cm, H35cm.
£55.00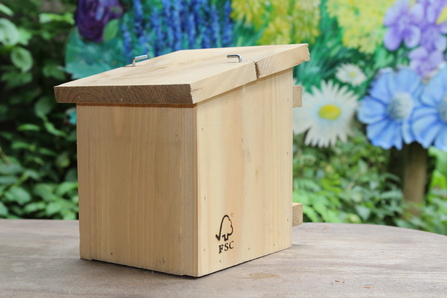 Dormouse nest box
Timber dormouse nesting box with an entrance hole facing the tree trunk and two bars across the back to keep the box away from the tree and allow easy access.
The box should be sited about 1.5 metres from the ground.
£14.75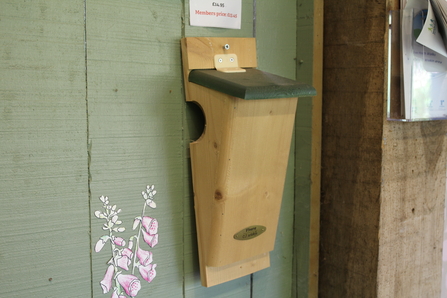 Plywood bat box
Wooden bat box with an extended backboard with a special wire mesh, allowing the bats to climb more easily.
£14.95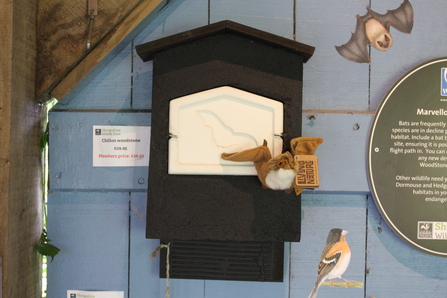 Chillon low profile woodstone bat box
This bat box can house up to 15 common pipistrelle bats which are very sociable mammals and prefer to live in colonies. The 'landing ramp' and interior (made from wood and concrete) are textured for extra grip.
£31.50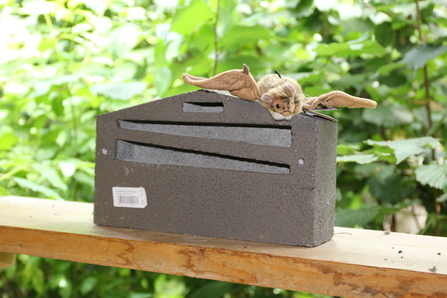 Arundel bat box
This WoodStone block for hibernating bats has been developed in association with the Lincolnshire Bat Group. It has a total of four separate roosting areas provide generous space for hibernating bats and a choice of niches: one small apex slot, two tapering 'straight through' slots and a large, tapering sub-divided area accessed from the underside. It can be attached using the two mounting holes (fixings not included) or a suitable, bat-friendly fixative. Suitable for use in cellars, tunnels, ice houses and other hibernation sites.
£14.95
Insects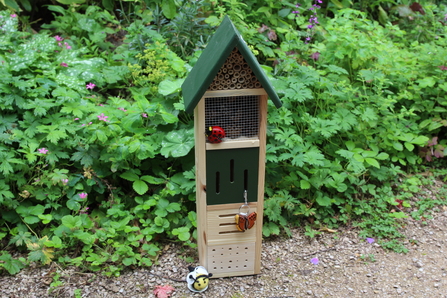 Insect tower
The different floors of this Insect Tower offer shelter for a variety of insect species. The tubes at the top are designed for solitary bees, such as Red Mason Bees, to lay their eggs. There is also a floor with vertical slots to encourage butterflies, a section that has openings for ladybirds and lacewings, and other insects will happily take refuge within the pine cones. H 65cm, L12.5cm, W 21cm.
£32.00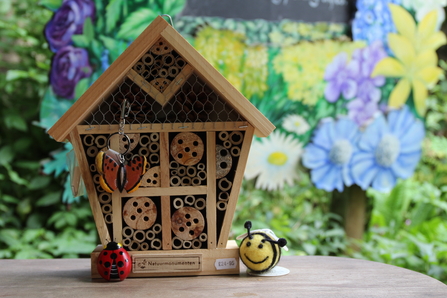 Apex insect house
A small pentagonal insect hibernation house for your garden. Made from FSC certified wood and many different materials to attract a wide range of insects, bees and bugs. 6cm wide x 11.5cm deep x 29cm high.
£24.95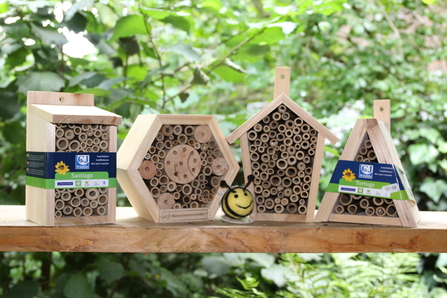 Insect houses
Great value wooden insect houses, perfect for bees.
Left to right:
Santiago £7.99
Hexagon £12.95
Pinta £7.99
Tortuga £7.99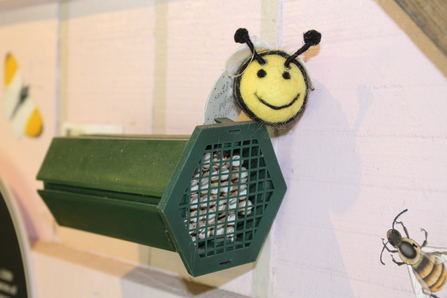 Mason bee nest box
This nest box is supplied with 29 individual tubes, 2 sets of screws and plugs for mounting and full instructions for siting your new box and caring for bees. Mason bees are docile and safe with children and pets. They are excellent pollinators of fruit trees, raspberries and early strawberries and are fond of a range of flowers and tree blossom.
£10.95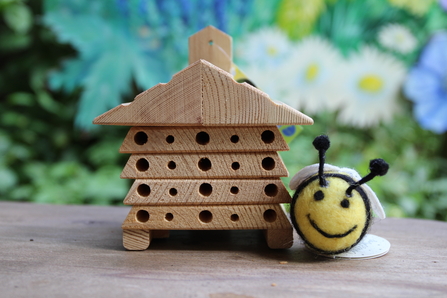 Mini bee house
This mini insect house offers shelter to a variety of insects that can be beneficial to your garden, for example Solitary bees (a non-stinging species) like to use the holes to lay their eggs in. 
£10.00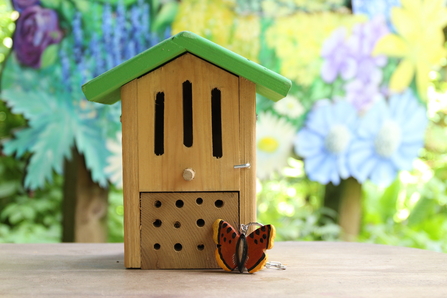 Green butterfly habitat
This wooden butterfly house is an essential, attractive addition to any wildlife garden and will provide welcome shelter to a wide range of species. W14cm, L18cm, H21.5cm.
£10.00