Our Rivers Team are working on a wide variety of waterway related projects within Shropshire. These projects include managing and improving the health of our streams, rivers, ponds and canals, to surveying aquatic species, running events and working with different partners to address flooding issues across the county.
We work hard to access funding sources to enable key projects and habitat improvement works on all kinds of water bodies, from full landscape/catchment-scale to more localised target sites, helping mitigate climate change, protect everyone's future and create a River Recovery Network in Shropshire. 
Find out about some of these projects below:
Archived projects
Crayfish in the Corve AKA Happy Snappy!

The Happy Snappy - Crayfish in the Corve project has now drawn to a close. We are delighted to announce that the native white-clawed crayfish (Austropotamobius pallipes) was found in the River Corve as part of this project! 

 

White-clawed crayfish: Austropotamobius pallipes - credit Kirsty Brown

The White-clawed crayfish (Austropotamobius pallipes) is the only native species of freshwater crayfish in the British Isles. It is under threat and rapidly decreasing in range.

In Shropshire, populations have declined dramatically, though the River Corve in South Shropshire did once have strong numbers of White-clawed crayfish. River pollution and reductions of habitat quality are threats in many areas. Without action for conservation, White-clawed crayfish will continue to be lost from entire river systems. 

Find out about this project by downloading the project overview below.
Integrated approaches
Integrated catchment approaches are a way of looking at the bigger picture beyond the banks of the waterways. It is about realising that what goes on in our fields, roads, parks and residential areas is fundamentally linked to our Wild Water.
Taking an integrated approach is essential and most cost effective as it aims to bring together traditional management methods with natural engineering solutions.
The Catchment Based Approach (CaBA) is a community-led approach that engages people and groups from across society to help improve our precious water environments. CaBA Partnerships are now actively working in 100+ catchments across England and Wales.
They have assembled guidance and information about planning and running citizen science and volunteer monitoring programmes. The resource pack includes a guide to water quality monitoring equipment used by CaBA partnerships, mobile apps and maps for data capture and a number of case studies from catchment partnerships using monitoring to inform and assess their catchment plans.
Learn more about the CaBA approach on their website.
Shropshire benefits from the work of 5 catchment partnerships, follow the links below to find out more:
Shropshire Middle Severn |  Worcestershire Middle Severn | Severn Uplands | The Teme | Weaver Gowy Catchment mapping portal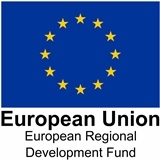 Find out more about the Rivers Team by following them on social media